Happy 4th of July!
My wife, Lesile, and my kids, Leah (11), Zach (9), and Frankie (3) love the 4th of July; especially the fireworks.  After a family party during the day we watch the "real" fireworks with friends later that night.  At this party, somone will usually bring sparklers for the kids – chaos insues.  And, without exception, you can always hear people shooting off legal and illegal fireworks in the area.
As we head into the 4th of July holiday and fireworks season, I wanted to share some fireworks statistics from www.badfirecraker.com as a reminder to be safe on the 4th!
ATTENTION PARENTS:  READ #7
Approximately 9,300 people nationwide are seriously injured by fireworks every year.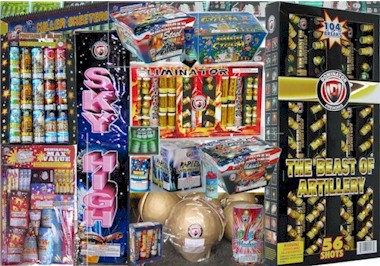 About 40% of all fireworks related injuries are due to illegal fireworks that have been banned by the Consumer Product Safety Commission.
About 45% of injuries from fireworks are incurred by kids under 14 years of age.
Every year about 400 Americans lose sight in one or both eyes due to fireworks.
Fireworks contribute to more than 20,000 fires every year.
Approximately 4 people will die this year in the U.S from fireworks.
Children between the ages of 5 and 9 have the highest rate of firework related injuries.
Enjoy your 4th of July!  BE SAFE!
Questions? Call me at (815) 979-4045.
Frank Haney